Founders
Dr Monjori Mitra MBBS,DCH, DNB(Paed)– Research Director, founder member of Medclin Research. Associate Professor of Institute of Child Health Kolkata, Member of IAP Committee of Immunization 2011-2013,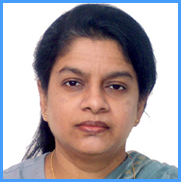 She has special interest invaccinology and had conducted and coordinated and designed various clinicalstudies, published the study reports in index journal, also been speaker and faculty in many medical forum.
Dr Sanjoy Mitra PhD, Director, Medclin Research Pvt.Ltd – MBA with specialization in Marketing, Managing Director, SMSRC, is a practicing professional since 1986 in the field of market research and pharmaceutical strategic marketing.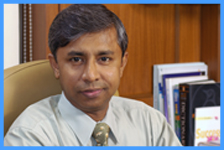 He has helped most of the leading pharmaceutical organizations (both nationals and multi-nationals) in their process of maintaining and acquiring leadership through prescription research and data based strategic consultancy for perspective setting, marketing restructuring, field force planning, brand building, therapy management, portfolio management and achieving time bound targets.
The experience and insight which he has developed during his ongoing association with the industry over the last two decades by analyzing millions of prescriptions and regularly interacting with the industry leaders during strategy workshop sessions would help to design specialized clinical research in accordance with the market and marketing needs of the industry.
Medclin Research, a pan India Clinical Research service provider to the pharmaceutical industries with over 7 years of experience in clinical studies in various therapeutic areas. We have developed a niche in vaccinology. Our extended service includes publication in index journal, advisor in scientific and marketing activities and participating as a speaker/faculty in various forums to create awareness of the therapy through study results.
Read More
Corporate Office

ACROPOLIS
Unit No. 10/5, 10th Floor,
1858/1 Rajdanga Main Road
Kolkata- 700107
Land Line: +91 33 24429413, +91 33 40045727
E-mail Id - medclin@medclinsearch.com